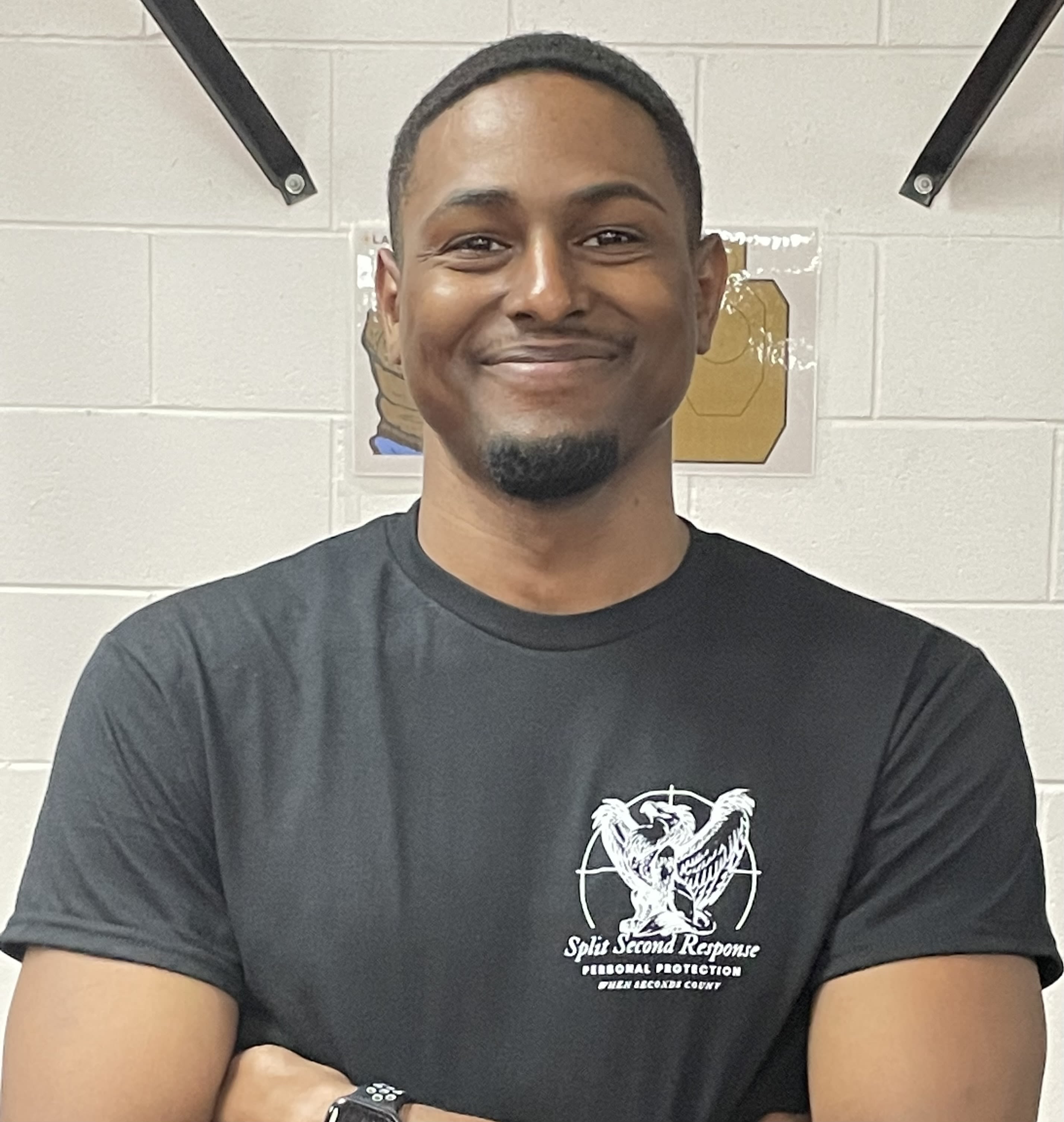 Jarell Calvin
Jarell Calvin is the Director of Operations and Master Instructor of our Martial Arts Department. Master Jarell has trained in martial arts for 26 years, and he has taught martial arts for over 17 years. He is a 5th-degree Black Belt in our Conditioned Combat Response Self-Defense System, 4th-degree in Kajukenbo, 1st-degree in Senkotiros Arnis, and Level I Krav Maga Instructor. Master Jarell is also an HSI AVERT Active Shooter Instructor and Instructor Trainer, an ASP Baton and Handcuffing Instructor, and an American Red Cross (ARC) and Health and Safety Institute (HSI) Adult & Pediatric First Aid/CPR/AED Instructor.
Master Jarell has an Associate of Arts (A.A.) degree in Liberal Arts (Math and Science) from Los Medanos College, and he is working on going back to school to earn his Bachelor of Science (B.S.) degree in Business Marketing from WGU (Western Governor's University).
Master Jarell is a former National Champion in Open/Creative Forms and Fighting and won 4th place at the 2011 National Black Belt League (NBL) Super Grand "World Championship Games" in Kumite (fighting). In addition, he has created martial arts demos and performed at the Golden State Warriors and Sacramento Kings half-time and pre-game shows.