Firearms: Basic Pistol (Introductory Course)
We are proud to offer courses for Personal Protection and Safety Certification. If you are looking to improve your self-defense techniques and protect yourself and others, these courses are perfect for you!
If you want more information, simply fill out the form on your screen today.
CALENDAR
NRA: Refuse To Be A Victim (RTBAV) Certification Course – 4 hours
We never think a crime will happen to us, until it does. While sometimes unfortunate things do happen unexpectedly, it is important to be equipped with the knowledge and skills needed for personal safety and crime prevention. Having a personal safety strategy in place and knowing the techniques and tactics you can use to avoid becoming a potential victim can help you live smarter and be safer.
The RTBAV 2-year certification course is taught in a classroom setting and is designed by the NRA to provide you with the knowledge necessary to prevent being a victim of crime. The course is held bi- monthly, usually on the 4th Saturday from 9:00 a.m. – 1:00 p.m. for only $49.99.
AVERT Active Shooter Certification Course – 2 hours
Prepare your team on what to do in the event of an active shooter. When violence occurs, seconds count, and you can't always wait for EMS to arrive. AVERT is an active shooter training course that also enables you to become an immediate responder by learning emergency stop the bleed techniques. AVERT teaches how to:
Recognize warning signs using situational awareness
Decide whether to escape, evade or attack
Apply critical stop the bleeding techniques
Respond quickly and confidently in an emergency
How to interact with law enforcement when they arrive on scene
We teach our AVERT Active shooter seminars in group settings of up to 30 individuals. This 2-year certification course is an official program of the Health and Safety Institute (HSI) and it is great for businesses, city agencies, schools, places of worship, and more. The cost of the course for an individual is only $59.99 per person. Contact us for information regarding the cost for a group session.
Axon Taser Pulse (Sales) and Certification Course – 2 hours
We believe that non-lethal self-defense is better self-defense. Protect what matters with fewer consequences and more peace of mind. While TASER energy weapons are designed to be intuitive, training can help you handle your device. And when needed, you will use it more effectively.
Our Taser energy weapons 2-year certification course is held on the 2nd Saturday of the month from 9:00 a.m. – 11:00 a.m. The price of the course is $99.99, but if you purchase a TASER energy weapon from our site, you will receive a 40% discount on the training session.
Conditioned Combat Response Certification Courses – (3) Four-Week Modules
The Conditioned Combat Response: Personal Protection and Safety Program consists of (3) four- week training modules, our Basic, Advanced, and Tactical certification courses. The premise of our program is to help you acquire the skills necessary to use the minimum amount of force required to ensure your safety and that of your loved ones. Our program objectives are to help you avoid or deter an incident, de-escalate a situation when avoidance isn't possible, incapacitate your assailant(s) long enough to escape danger when avoidance or de-escalation are feasible not options, and when left with no other alternatives to eliminate the threat to ensure your safety and that of others.
The Basic Course is designed to provide you with the basic skills necessary to protect you and your family from the inherent dangers average citizens face in today's violent world. You will learn situational awareness, threat assessment, basic striking and self-defense skills derived from Kickboxing and Krav Maga, as well as basic shooting skills for new shooters and a refresher for experienced shooters. This program utilizes the SIRT laser fired pistol and the MILO Range simulated training system for safety and realism. The skills you'll learn for the firearms portion of the basic module include basic safety rules, proper stance, pistol grip, sight alignment and sight picture, trigger control, trigger pull, different shooting positions (standing, kneeling, prone), conducting a safety check, and tactical reloads. In addition, we will review 198.5 P.C. "The Castle Doctrine" and California Criminal Jury Instructions (CALCRIM 2017) CA 505 "Justifiable Homicide: Self-Defense or Defense of Another" so you will have a basic understanding of your legal rights when it comes to defending yourself or a loved one. NO LEGAL ADVICE WILL BE GIVEN. IF YOU ARE IN A SITUATION WHERE YOU HAD TO DEFEND YOURSELF OR ANOTHER IT IS STRONGLY ADVISED THAT YOU SEEK LEGAL COUNSEL IMMEDIATELY.
The Advanced Course was created to teach you how to deal with multiple attackers, assailants with weapons such as knives and guns, and how to defend yourself with basic grappling skills if you ever found yourself on the ground. The objective is to get back up immediately. Also, you'll learn how to use alternative weapons (chemical agents, tasers, stun guns, batons, etc.) for self-defense. For the firearms portion of the course, you will learn how to shoot and move, utilize cover and concealment, engage multiple threats, and conduct combat reloads. Also, during this session, you'll learn how to inspect your home to ensure it's as safe as possible. You'll also learn how to create an action plan to keep your family safe in case of an intruder.
The Tactical Course is designed to provide you with the skills necessary to tactically enter a room (only if necessary) or exit a compromised location, engage multiple threats with or without a weapon. During the tactical course, you will take everything that you've learned previously and combine it with what you will learn in this course to ensure you are as prepared as you can be for whatever threat comes your way.
The classes are on Tuesday and Thursday evenings from 8:15 p.m. – 9:00 p.m. and on the 2nd Saturday of each month from 9:00 a.m. – 10:00 a.m. Certification is good for 2 years. This course is only $99.99 per module.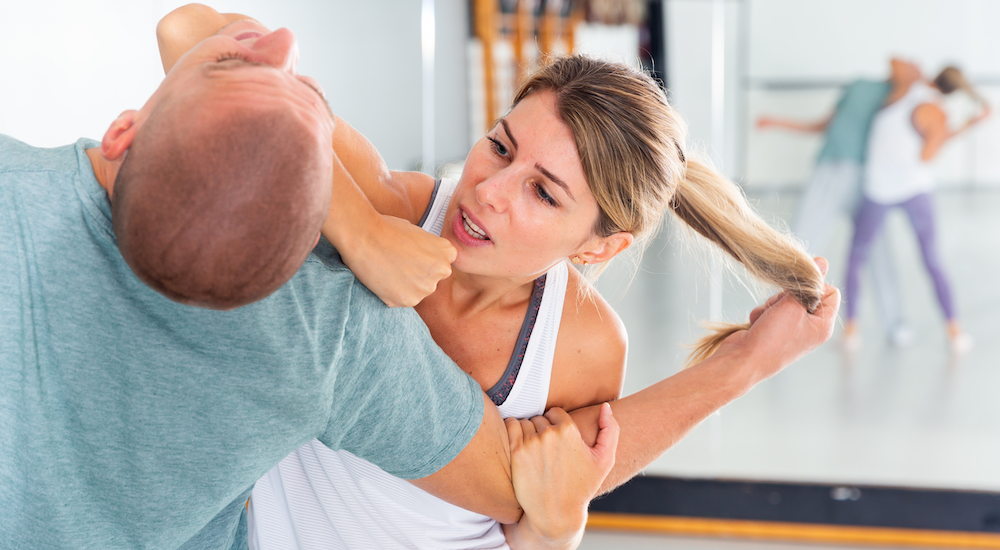 Defend Yourself and Join Our Personal Protection Courses
It's time to be able to defend yourself. Whether you're in Antioch, Pittsburg, or surrounding areas, sign up for our Personal Protection Certification Courses today!
Simply fill out the short form on your screen to get started today!